Charter schools receive significantly less state and federal funding than traditional public schools. Fundraising helps maintain enrichment classes (art, PE, music, Environmental Education). Fundraising keeps low teacher:student ratio. Your money goes directly to the school. All funds raised by CFEP belong 100% to Eagle Peak Montessori School and stand apart from state monies allocated for our charter.
CFEP is a success for the students of Eagle Peak because of you.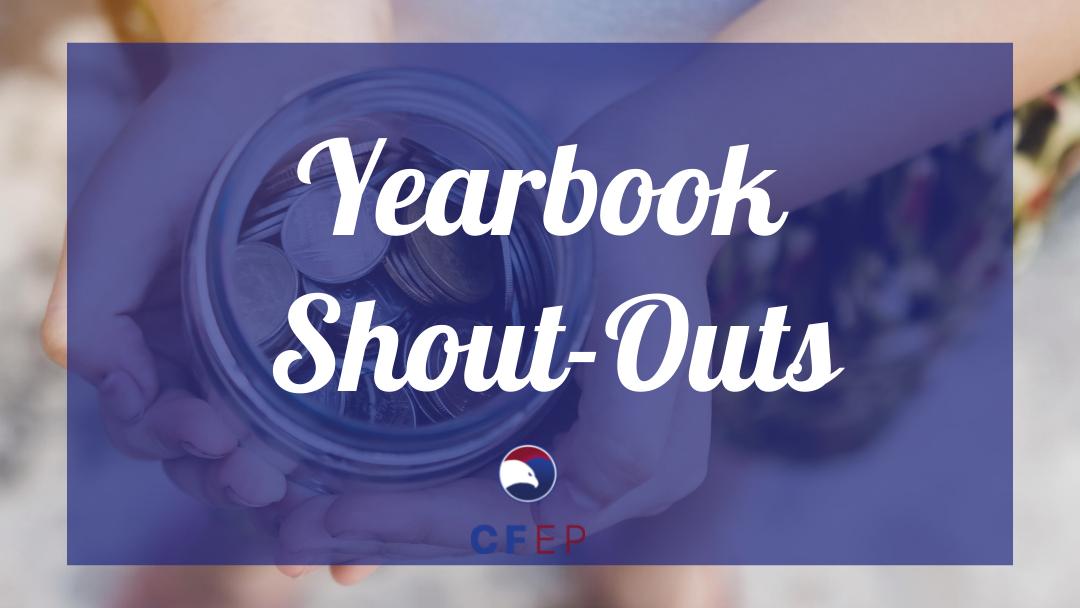 Yearbook Shout-Outs
It's time to create and send in your dedications for the Yearbook Shout-Outs. Deadline is March 31st, 2023!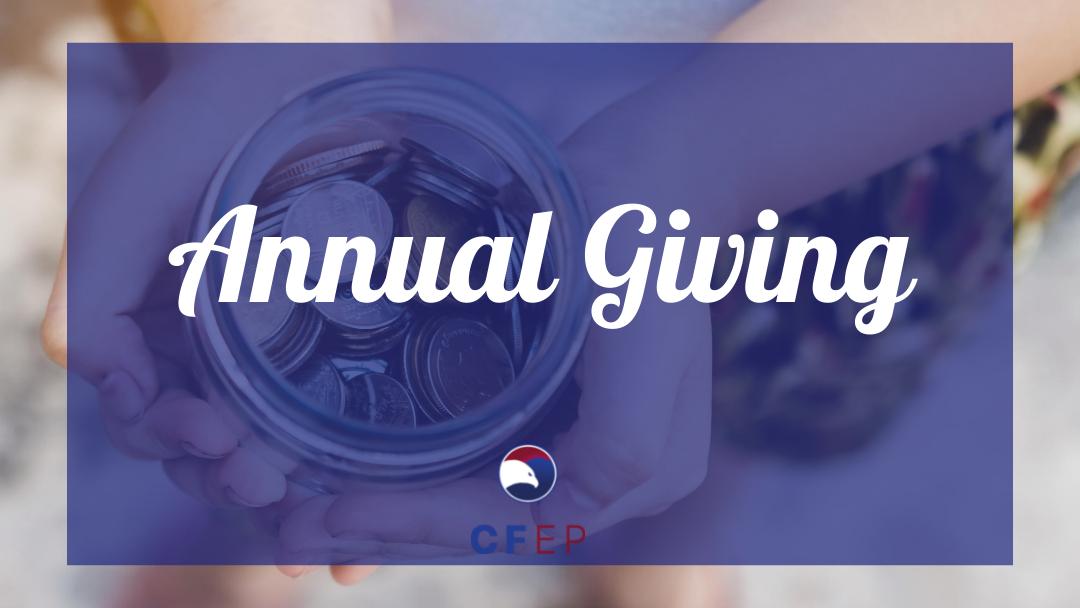 Annual Giving Campaign
The CFEP Annual Giving Campaign is our year long fundraising effort. By donating you help to make a major impact on the funding for Eagle Peak Montessori School.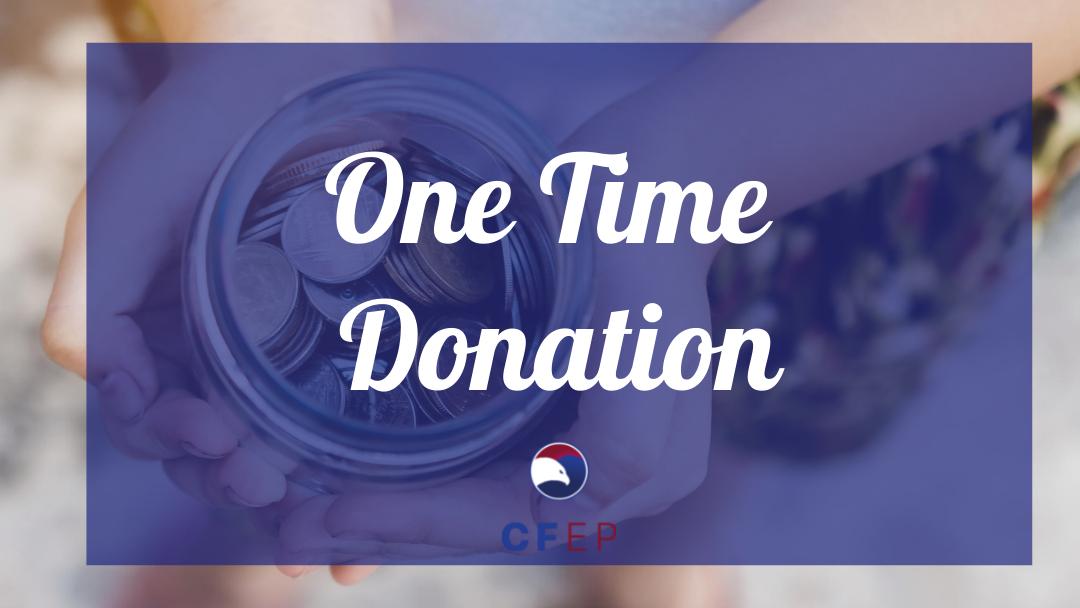 One Time Donation
Use the form below to make a one-time donation of any amount.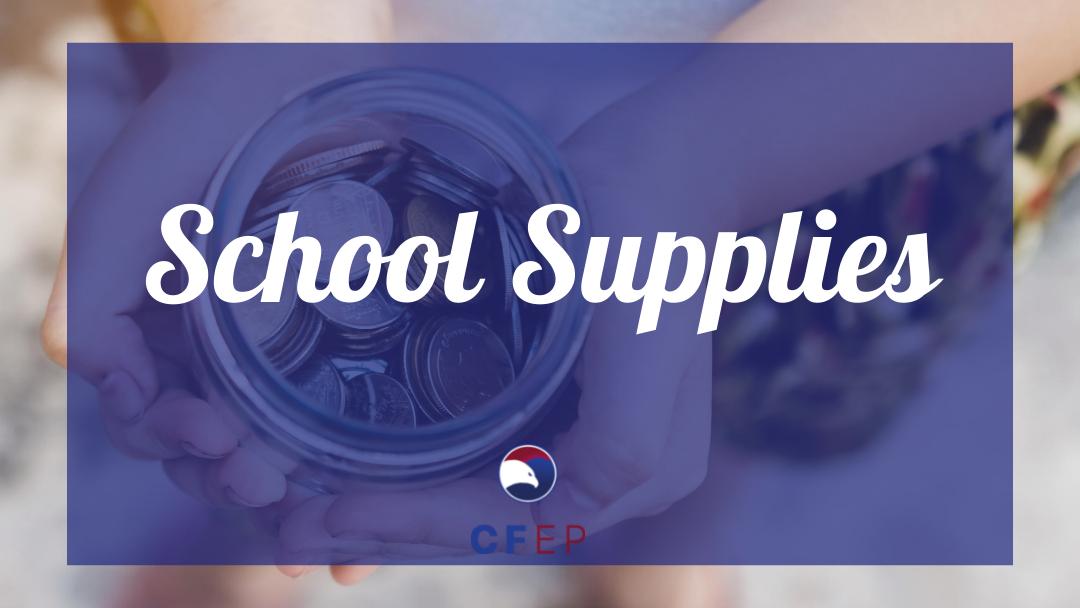 School Supplies
By making a donation to fund school supplies you are helping Eagle Peak students have the best classroom experience possible while helping our teachers avoid paying for supplies out of pocket. Any amount helps, year-round.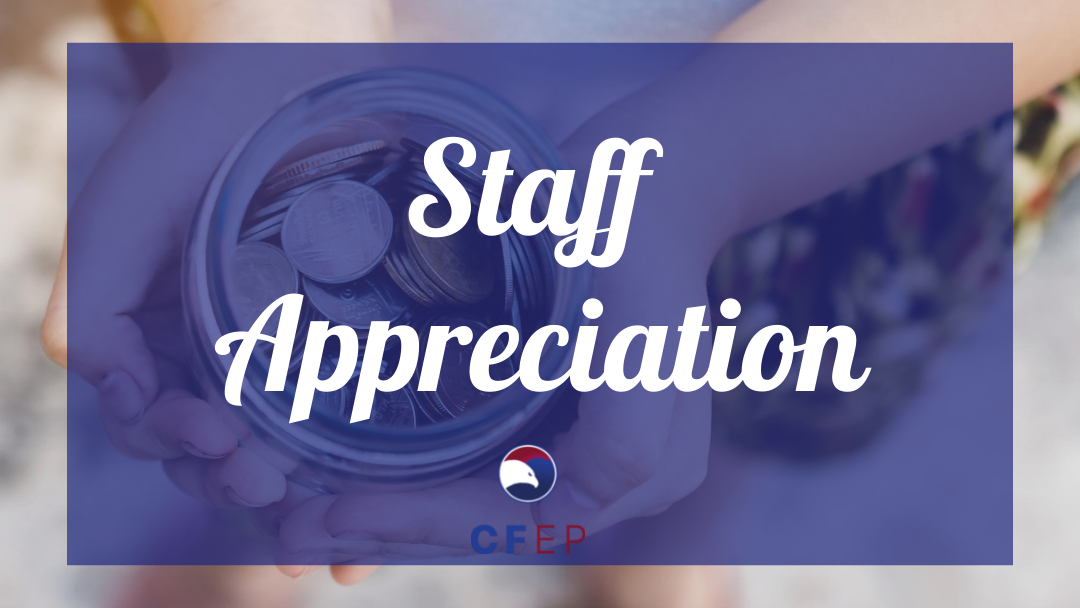 Staff Appreciation
Making a Staff Appreciation donation shows gratitude for the people who directly impact our children's education every day.  Your Staff Appreciation donations fund staff appreciation week, end-of-semester and end-of-year staff gifts, and other staff appreciation activities organized by PTLG throughout the school year.