Staff Appreciation Donation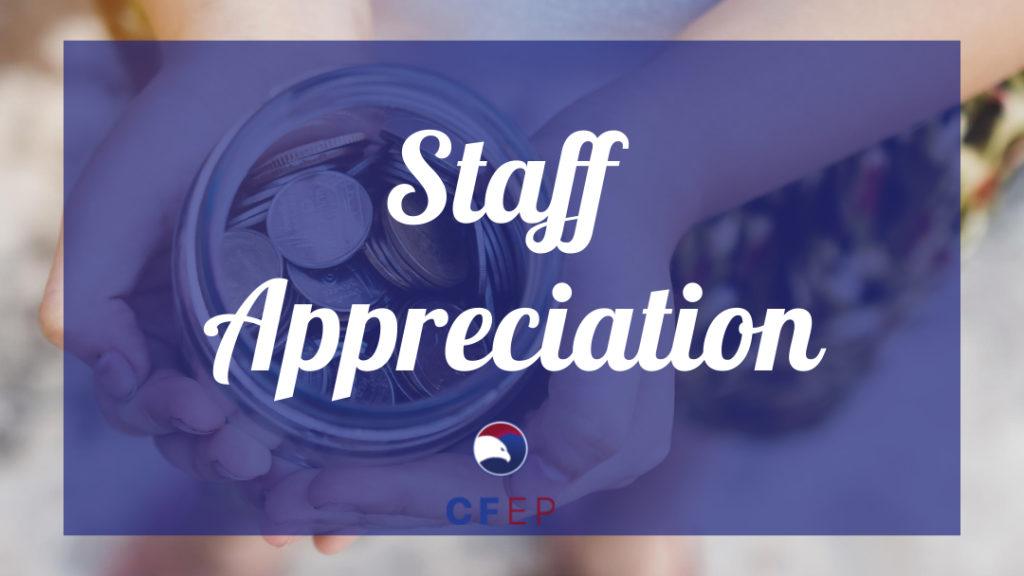 Making a Staff Appreciation donation shows gratitude for the people who directly impact our children's education every day.  Your Staff Appreciation donations fund staff appreciation week, end-of-semester and end-of-year staff gifts, and other staff appreciation activities organized by PTLG throughout the school year.
Use the form below to make a one time or monthly donation for school supplies. To make a donation in monthly installments, please check the "show my support by making this a monthly donation" box and select your desired monthly installment amount under "other."  In the order comments section, please note when you would like the installments to end (i.e. "I would like to give a monthly donation for 10 months").