Shop and Support Eagle Peak
Shop for what you need and support Eagle Peak Montessori at the same time!

Here are great ways to give to our school all year round, quickly and easily!  Join our community partners to raise money for Eagle Peak without even trying. Sign up once and then you are done. Your favorite stores and products will donate a percentage of your total purchases back to the school all year long! Best of all once you sign up it's an automatic return. Check details below on how your shopping trips can give back to our school!

Amazon Smile
Attention Amazon shoppers
If you shop Amazon, you can help raise $$$ for EPMS!  Every time you shop smiles.amazon, a portion of your spending goes directly to EPMS!
Simply log on to SmileAmazon.com & register Eagle Peak Montessori as your charity of choice!
It takes seconds!  Anytime you use smiles.amazon.com to make purchases, the school gets a % of what you spend.
Amazon has donated almost $1,000 to the school in the past year effort!!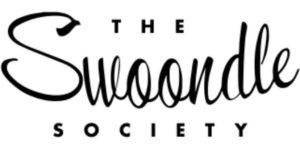 Swoondle Society
We are proud to announce a NEW Fundraiser that will change the way you shop for kids clothes!
We've partnered with The Swoondle Society to make it easy for you to trade in all your kids' outgrown, last season's items and use them as trading credit towards the next size and next season's favorites. By giving clothing a "greater life," we're also doing better for the Earth – fewer textiles ending up in landfills. You can learn more about The Swoondle Society HERE!
How to get started:
Sign up HERE, use referral code CFEP15, and you'll receive your trade-in bag. Fill it up and hand it off to USPS. CFEP earns $15 for each sign up when you activate your membership by sending in your items. (Membership starts at $15/month.) If you just want to shop – you can use promo code CFEP15 and get 15% off your order + CFEP receives 15% back win win!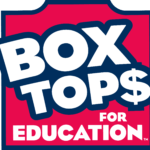 Boxtops for Education
No more cutting, just click!
Be sure to virtually collect your Box Tops by downloading the Box Tops 4 Education App! Visit the Box Tops 4 Education website to learn more and view participating manufacturers.
It's all easy and free! Sign up here!

eScrip
Support Eagle Peak While You Shop and Dine!
Participating merchants give a percentage back when you shop online, buy groceries or dine out.  IT IS SIMPLE, SECURE, and SUPPORTS our school.
Register or renew your store loyalty cards and credit/debit cards with eScrip.
Look for Eagle Peak Montessori School or Group ID:  6687936
Once your cards are registered, you earn automatically from participating merchants.
Where to Shop and Earn:
eScrip's online mall makes it easy for you to shop and save with participating retailers, such as Amazon and Macy's and a % of your spend goes directly to the school.
Just register any one or all of your existing grocery loyalty, debit and credit cards for use in the program.  Participating merchants will make contributions to your chosen group based on the purchases made by you, just by using the cards you have registered.  Your purchases are tracked and available to you online, allowing you to see just how much you are earning for Eagle Peak.
Reminder to keep your current credit/debit cards updated so all purchases are being credited.    For more information visit www.escrip.com.  Our group number is Eagle Peak Montessori School/Group ID# = 6687936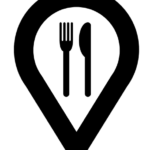 Dine and Donate
Support Eagle Peak While You Support Local Restaurants
Dine $ Donate
All school year long, once a month a different local restaurant throws a fundraiser for our school. Usually you will need a flyer or to at least mention our name, Eagle Peak, and the restaurant will donate a percentage of the dining sales back to the school!  Best of all meet family and friends for a fun night of socializing as our school fills up the restaurant!   Check the upcoming events page, the calendar and the Friday Folder for upcoming dine and donate events.
Do you have a shopper fundraising idea that can help support Eagle Peak Montessori School? Contact CFEP and let us know! We'd love to hear from you.